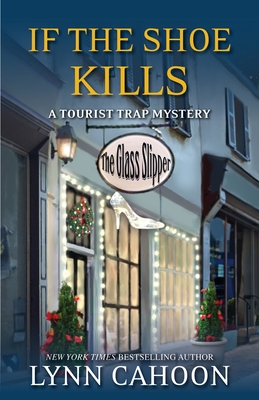 If the Shoe Kills
Paperback

* Individual store prices may vary.
Other Editions of This Title:
Digital Audiobook (11/9/2014)
Compact Disc (11/10/2014)
MP3 CD (11/10/2014)
Description
The tourist town of South Cove, California, is a lovely place to spend the holidays. But this year, shop owner Jill Gardner discovers there's no place like home for homicide. . .
As owner of Coffee, Books, and More, Jill Gardner looks forward to the hustle and bustle of holiday shoppers. But when the mayor ropes her into being liasion for a new work program, 'tis the season to be wary. Local businesses are afraid the interns will be delinquents, punks, or worse. For Jill, nothing's worse than Ted Hendricks--the jerk who runs the program. After a few run-ins, Jill's ready to kill the guy. That, however, turns out to be unnecessary when she finds Ted in his car--dead as a doornail. Officer Greg assumes it's a suicide. Jill thinks it's murder. And if the holidays weren't stressful enough, a spoiled blonde wants to sue the city for breaking her heel. Jill has to act fast to solve this mess--before the other shoe drops. . .
"Murder, dirty politics, pirate lore, and a hot police detective: Guidebook to Murder has it all A cozy lover's dream come true." --Susan McBride, author of The Debutante Dropout Mysteries.
Kensington Publishing Corporation, 9781601833068, 216pp.
Publication Date: November 1, 2014