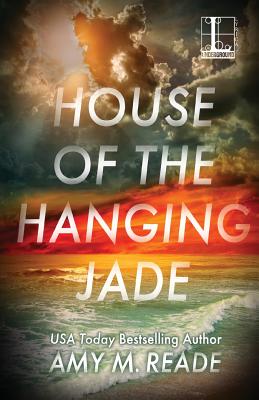 House of the Hanging Jade
Paperback

* Individual store prices may vary.
Description
A dark presence had invaded the Jorgensens' house. On a spectacular bluff overlooking the Pacific Ocean, something evil is watching and waiting . . .
Tired of the cold winters in Washington, D.C. and disturbed by her increasingly obsessive boyfriend, Kailani Kanaka savors her move back to her native Big Island of Hawaii. She also finds a new job as personal chef for the Jorgensen family. The gentle caress of the Hawaiian trade winds, the soft sigh of the swaying palm trees, and the stunning blue waters of the Pacific lull her into a sense of calm at the House of Hanging Jade--an idyll that quickly fades as it becomes apparent that dark secrets lurk within her new home. Furtive whispers in the night, a terrifying shark attack, and the discovery of a dead body leave Kailani shaken and afraid. But it's the unexpected appearance of her ex-boyfriend, tracking her every move and demanding she return to him, that has her fearing for her life . . .
Kensington Publishing Corporation, 9781601835598, 248pp.
Publication Date: April 26, 2016