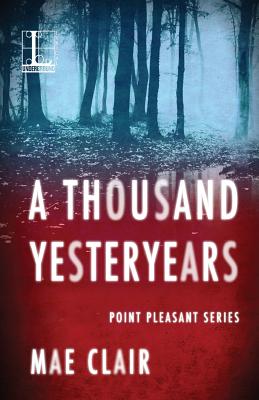 A Thousand Yesteryears
Paperback

* Individual store prices may vary.
Description
Behind a legend lies the truth...
As a child, Eve Parrish lost her father and her best friend, Maggie Flynn, in a tragic bridge collapse. Fifteen years later, she returns to Point Pleasant to settle her deceased aunt's estate. Though much has changed about the once thriving river community, the ghost of tragedy still weighs heavily on the town, as do rumors and sightings of the Mothman, a local legend. When Eve uncovers startling information about her aunt's death, that legend is in danger of becoming all too real . . .
Caden Flynn is one of the few lucky survivors of the bridge collapse but blames himself for coercing his younger sister out that night. He's carried that guilt for fifteen years, unaware of darker currents haunting the town. It isn't long before Eve's arrival unravels an old secret-one that places her and Caden in the crosshairs of a deadly killer . . .
Kensington Publishing Corporation, 9781601837806, 222pp.
Publication Date: April 26, 2016