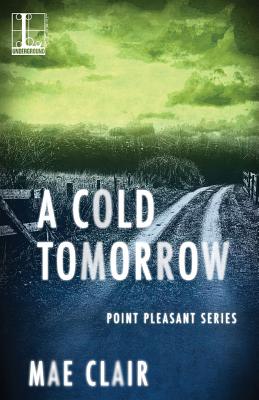 A Cold Tomorrow
Paperback

* Individual store prices may vary.
Description
Where secrets make their home...
Stopping to help a motorist in trouble, Katie Lynch stumbles upon a mystery as elusive as the Mothman legend that haunts her hometown of Point Pleasant, West Virginia. Could the coded message she finds herald an extraterrestrial visitor? According to locals, it wouldn't be the first time. And what sense should she make of her young son's sudden spate of bizarre drawings--and his claim of a late-night visitation? Determined to uncover the truth, Katie only breaks the surface when a new threat erupts. Suddenly her long-gone ex-boyfriend is back and it's as if he's under someone else's control. Not only is he half-crazed, he's intent on murder....
As a sergeant in the sheriff's office of the famously uncanny Point Pleasant, Officer Ryan Flynn has learned to tolerate reports of puzzling paranormal events. But single mom Katie Lynch appears to be in very real danger--and somehow Ryan's own brother, Caden, is caught up in the madness, too. What the skeptical lawman discovers astounds him--and sends him into action. For stopping whatever evil forces are at play may just keep Katie and Caden alive....
Kensington Publishing Corporation, 9781601837813, 238pp.
Publication Date: December 20, 2016