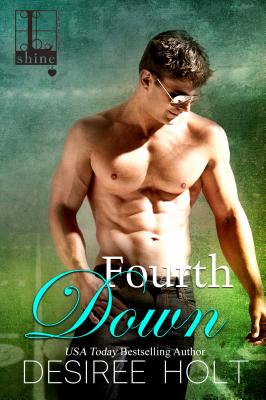 Fourth Down (Paperback)
Kensington Publishing Corporation, 9781601839299, 216pp.
Publication Date: October 25, 2016
* Individual store prices may vary.
Description
Go Big or Go Home.
When her relationship goes up in flames, Holly Funchess jumps straight back into the heat-by becoming a firefighter. Running as far away from her past as she can, Holly trains hard and lands a job with a small San Diego firehouse. With everything to prove, she has no problem putting her love life on the back burner. But where there's smoke...
A former football player with a string of failed relationships behind him, Chase DeMarco has put his all into his Coast Guard career and the youth football team he coaches. He's not about to let anyone distract him-especially Holly, the woman at his gym who seems to relish getting under his skin. But when their skirmishes turn into full-contact workouts-and they face off against the dangers of their jobs-Chase and Holly must choose between letting the clock run down or playing to win...