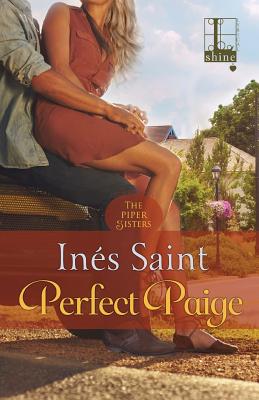 Perfect Paige (Paperback)
Kensington Publishing Corporation, 9781601839534, 254pp.
Publication Date: November 8, 2016
* Individual store prices may vary.
Description
When three sisters arrive in Spinning Hills, Ohio, home of the third most haunted street in the state, they're looking for solace and support as they clear out the ghosts of their own pasts. But what they find is something a whole lot sweeter . . .
Paige Galloway has built her life around one principle--being the perfect mom. When the FBI busts into the PTA meeting Paige is about to host in order to arrest her husband, she's mortified. Fleeing to Spinning Hills, her grandmother's hometown, Paige is determined reclaim her title as the mom with the most. That becomes much harder when her husband files for divorce . . . and she learns he's a lying cheater. Being the perfect mom now means she has to save her ex-husband from himself. But when the agent in charge of the investigation--the man who witnessed her total humiliation--moves in next door, Paige is surprised to find herself drawn to the Fed with the suspicious frown and surprisingly sexy smile . . .
After Alex Hooke's tough-as-nails childhood, Paige's way of life seems shallow--at least until he gets to know her. Paige is as stubborn and smart as he is, and while his job is to find evidence against her ex-husband, he's more tempted to investigate the attraction simmering between them. With help from Paige's nosy family, and his own curious relatives, Alex may still get his man--but what he really wants is the woman who introduced him to love.