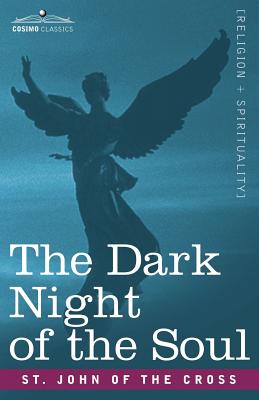 The Dark Night of the Soul
Paperback

* Individual store prices may vary.
Other Editions of This Title:
Paperback (3/30/2014)
Paperback (5/29/2020)
Hardcover (3/29/2014)
Paperback (1/20/2005)
Description
While spiritual guidance may be simply a comfort to some, it is an absolute necessity to those who would undertake the monumental task of fulfilling the soul's destiny of unity with God. In coming into the presence of the divine Creator, man would find himself infinitely smaller and wholly finite, a crushing blow to the ego, but the necessary process by which one truly becomes communed with God. Proceeding through the forest of human imperfections, St. John of the Cross offers a light in the darkness. A sympathetic guide, this poem and its explication are offered to ease the task of shedding the mental trappings of human existence, and to encourage fortitude in the face of suffering and the detachment of the spirit from the merely imagined self in order to fully become a blessed child of God, ready and able to embrace the glory that entails. Spanish mystic and poet ST. JOHN OF THE CROSS (1542-1591) played a major role in the Catholic Reformation of the 16th century, and produced several renowned writings, including his Spiritual Canticle and Sayings of Love and Peace.
Cosimo Classics, 9781602062795, 240pp.
Publication Date: April 1, 2007