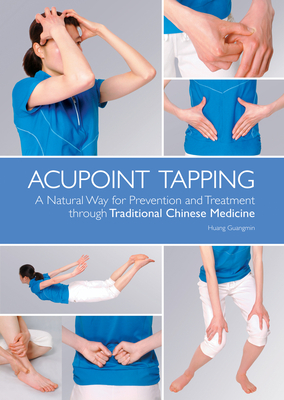 Acupoint Tapping (Hardcover)
A Natural Way for Prevention and Treatment Through Traditional Chinese Medicine
Reader's Digest Association, 9781602200166, 160pp.
Publication Date: April 1, 2014
* Individual store prices may vary.
Description
Tap into your meridian and collateral channels for a happier and healthier life. According to Traditional Chinese Medicine, meridians and collateral's are channels that connect internal organs with limbs and drive vital energy and blood throughout the human body. By learning to tap relevant parts of the body, you will be able to clear your meridians and collateral's, invigorate your body and enhance your overall health and spirit. In Acupoint Tapping, physician Haung Guangmin explains the simple and professional practicing methods that will allow you to incorporate this aspect of TCM into your daily life. With help from Huang, it will only take around half an hour a day to practice and benefit from meridian and collateral exercises. In addition, this book offers techniques against 10 sub-health conditions, such as obesity and depression and 19 chronic diseases, including high blood pressure and the common cold. These tapping exercises can strengthen physique, prevent diseases, reduce illness, and facilitate recovery. Become the guardian of your own health with Acupoint Tapping: A Natural Way for Prevention and Treatment through Traditional Chinese Medicine.
About the Author
Born in 1943, Huang Guangmin is the Chief Physician of General Administration at the Institute of Sports Medicine in China. He is also a part-time professor at Nanjing Medical University. He has been known to have served more than 10 national sport teams at once, and worked as a medical consultant of the Chinese Olympic Delegation many times over. His research fields include sports healthcare and nutrition. In addition, he has presided over many national scientific research projects and has been awarded the Prize for China's Scientific and Technological Progress in Sports and the Gold Prize for China's Sports Nutrition many times. Huang Guangmin has been advocating the blending of modern bodybuilding exercises and traditional healthcare methods, continuously perfecting meridian and collateral exercises, and diligently sharing the fitness regimes of gold medal athletes with the public. He has given many lectures, and has served as an expert consultant on many TV programs on health. Moreover, he has published such works as The Therapy of Patting Meridians and Collaterals for Health-Care, Situational Body-Building Methods for Lazy Bones, Body-Building Principles, and Bye-Bye Sub-health.
or
Not Currently Available for Direct Purchase