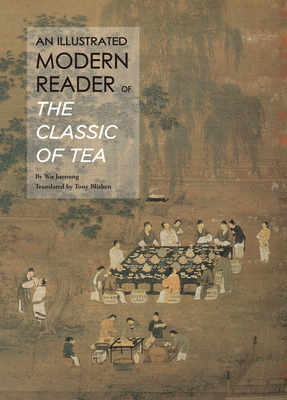 An Illustrated Modern Reader of 'the Classic of Tea' (Hardcover)
Reader's Digest Association, 9781602200296, 160pp.
Publication Date: October 10, 2017
* Individual store prices may vary.
Description
This commentary on the Chinese masterpiece, The Classic of Tea, offers a fascinating perspective on this ancient pastime and art. The Classic of Tea, the first known monograph on tea in the world, was written in the 8th century by Lu Yu who devoted his entire life to the study of tea and is respected as the Sage of Tea. Wu Juenong, an agronomist and economist specializing in agriculture, has studied tea all his life. This book is the culmination of lifelong research on Chinese tea culture and history, introducing the readers to modern findings of effects and properties of tea, types of tea preparations, the evolution of tea growing regions and tea drinking customs across China, in addition to extensive annotation. Both scholarly and informative, An Illustrated Modern Reader of 'The Classic of Tea' has been acclaimed as a New Classic of Tea. An Illustrated Modern Reader of 'The Classic of Tea' also includes vivid illustrations and pictures of tools and utensils for the making and drinking of tea, either hand-drawn or collected by him, which the original The Classic of Tea lacked. Selected Chinese traditional paintings in the book illuminate the elegant art of brewing and drinking tea, the social rituals associated with tea drinking, and the reformative and cultural significance of tea ceremonies.
About the Author
Wu Juenong (1897-1989) was an agricultural scientist and economist. He was also the founding figure in the revival and development of the modern Chinese tea industry. He served as Vice-Minister of Agriculture, honorary president of the China Agricultural Institute and honorary Director General of the China Tea Institute. He established the first specialist higher educational institute for the tea industry as well as a national tea company. He also set up a tea research institute at the foot of the Wuyishan Mountain in Fujian Province and made an outstanding contribution to the development of the Chinese tea industry.