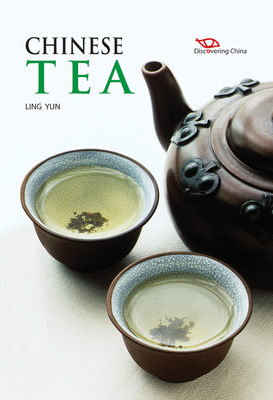 Chinese Tea (Discovering China)
Hardcover

* Individual store prices may vary.
Description
With over 120 stunning color photographs and illustrations, Chinese Tea is an exploration of this treasured beverage in China.
An excellent companion for those who have an interest in Chinese tea and its rich traditions. Learn about the history of Chinese tea, the 10 most popular Chinese teas and the philosophies and wisdom behind drinking tea. This book introduces the delicately crafted art of the tea ceremony, and the etiquette of drinking tea at a traditional tea house. It also teaches the reader how to prepare Chinese tea at home, along with touching upon the health benefits of tea.
Chinese Tea offers:
A practical guide to the most popular Chinese teas, and an overview of the utensils used to brew the perfuect cup of tea
An introduction to the Tao of Chinese Tea
An explanation of the art of tea, which shows how tea drinking can be regarded as a representation of the oriental culture
The health benefits of drinking tea.
Reader's Digest Association, 9781602201064, 111pp.
Publication Date: September 10, 2010
About the Author
Recognized as the premier tea master in China, Ling Yun received the highest rank of tea art in 2006. Originally from Beijing, she received her master's degree in Economics from Peking University and recently founded a studio named House of Ling Yun in Shanghai teaching westerners traditional Chinese culture such as the Chinese Tao of Tea, calligraphy, Tai-Chi and the appreciation of Beijing Opera in her free time.
or
Not Currently Available for Direct Purchase