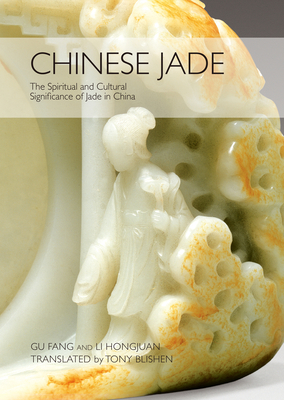 Chinese Jade
The Spiritual and Cultural Significance of Jade in China
Hardcover

* Individual store prices may vary.
Description
This beautifully photographed Chinese art book is a comprehensive exploration of jade and its history in China from the Neolithic times to the Qing dynasty. To the Chinese people, jade is a precious stone endowed with magical properties which encapsulated all that mankind aspires to in terms of character, elegance, tranquility, purity and virtue. The Chinese love jade not merely because of its rarity or its luster but because of a deeper aesthetic value. Chinese Jade: The Spiritual and Cultural Significance of Jade in China presents a comprehensive view of jade and its history in China from Neolithic times to the Qing dynasty. It illustrates pieces of jade that are on display not only in the Palace Museum in Beijing but in the many provincial and other museums across China. It will help the reader to understand what jade means to the Chinese in China; how it is classified and described and where it is found and worked and displayed. It has a value beyond that of a simple catalog and places jade in its natural, and central, cultural context.
Reader's Digest Association, 9781602201293, 160pp.
Publication Date: September 20, 2012
About the Author
Gu Fang is a renowned scholar on jade. He graduated from the Archaeology Department of Peking University and later, the Graduate School of Chinese Academy of Social Sciences (CASS) in China. He worked as visiting scholar for the Curatorial Department of Asian Art in The Metropolitan Museum of Art of New York, being responsible for the appraisal and research of the jades in the museum. Since 2011, he has been appointed executive director and researcher in Traditional Culture and Social Responsibility Institute of Market Economy Academy of Peking University, focusing on the research, teaching, publication, appraisal and exhibition of Chinese jades. Li Hongjuan was born in Shaanxi. She graduated from the School of History and Culture in Shandong University, majoring in Archaeology. She is now the associate chief of editorial department of Art Market magazine.
or
Not Currently Available for Direct Purchase