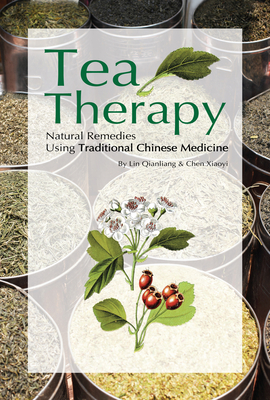 Tea Therapy (Paperback)
Natural Remedies Using Traditional Chinese Medicine
Reader's Digest Association, 9781602201477, 160pp.
Publication Date: October 22, 2013
* Individual store prices may vary.
Description
Tea is an essential part of Traditional Chinese Medicine and with Tea Therapy you can learn to unlock the healthy properties of this delicious beverage. There are six categories of Chinese tea; green tea, black tea, yellow tea, dark tea, white tea and oolong tea. Its many beneficial ingredients, such as polyphenols and vitamin C, help to keep the human body healthy, giving due weight to the traditional Chinese saying that "tea is the medicine of ten thousand ailments." Tea Therapy is a perfect combination of the six kinds of teas with Traditional Chinese Medicine (TCM), maintaining the original flavor and function of each tea and providing effective TCM remedies at the same time. This is a good way to alleviate the symptoms of various ailments and illnesses. This book is divided into two parts. The first part is a detailed and systematic interpretation of several aspects of tea; the history of tea culture, the efficacy, the medicinal history and the ingredients, as well as the usage of tea as therapy. The second part classifies diseases into different sorts and lists more than 180 easy to make tea treatments. Readers can find the most suitable remedies for their conditions.
About the Author
Lin Qianliang, born in 1932, graduated from the Zhejiang University School of Medicine and was later appointed a professor there. For the past 50 years, he has made remarkable achievements in such fields as herbs, functional food, history of medicine, TCM culture and theories of medicine properties, with more than 30 publications in the field of medicine. He initiated the concept of "tea therapy" in 1983 and has been making great efforts in the establishment of the academic system of tea therapy. He is undoubtedly the pioneer and expert in this subject. Chen Xiaoyi graduated from Zhejiang Chinese Medical University in 1982 and is now the director of the TCM Teaching and Research Department as well as the Associate Director of the Integrative Medicine Department in Guangzhou Medical University. As the chief physician in the TCM Department of the Second Affiliated Hospital of Guangzhou Medical University, she is now engaged in the clinical and scientific research of TCM internal medicine and gynecology.
or
Not Currently Available for Direct Purchase