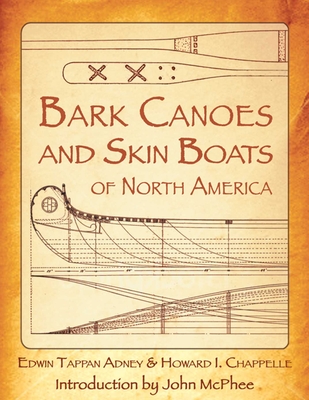 Bark Canoes and Skin Boats of North America
Paperback

* Individual store prices may vary.
Other Editions of This Title:
Paperback (9/30/2020)
Paperback (4/1/2014)
Paperback (3/17/1983)
Paperback (4/21/2018)
Description
The bark canoes of the North American Indians, particularly those of birchbark, were among the most highly developed manually propelled primitive watercraft. Built with Stone Age tools from available materials, their design, size, and appearance were varied to suit the many requirements of their users. Even today, canoes are based on these ancient designs, and this fascinating guide combines historical background with instructions for constructing one. Author Edwin Tappan Adney, born in 1868, devoted his life to studying canoes and was practically the sole scholar in his field. His papers and research have been assembled by a curator at the Smithsonian Institution.
Skyhorse, 9781602390713, 256pp.
Publication Date: October 17, 2007