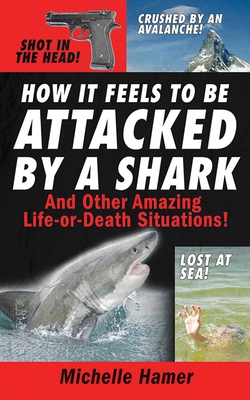 How it Feels to Be Attcked by a Shark
Paperback

* Individual store prices may vary.
Description
What does it feel like to find yourself in the grip of a 15-foot Great White shark? To be struck not once but twice by lightning? Here are 40 incredible true-life stories of people who lived through the most harrowing experiences you could imagine. In some cases, they stared death right in the face; in others, they wished they could die but somehow found the strength to go on. A remarkable group of survivors explain, in their own words, what it's like to get shot in the head, brainwashed by a cult, buried by an avalanche, attacked by a crocodile, and much more. What they have to say will surprise and enlighten, and certainly satisfy our curiosity about what it means to go to the very edge...and come back.
Skyhorse, 9781602391918, 216pp.
Publication Date: October 17, 2007
About the Author
Michelle Hamer is a contributor for Skyhorse Company Inc. titles including: "How It Feels to be Attacked by a Shark".
or
Not Currently Available for Direct Purchase