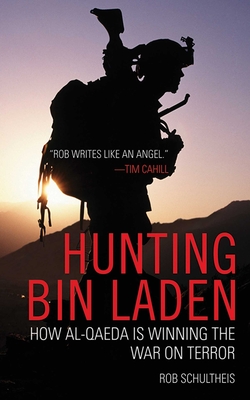 Hunting Bin Laden: How Al-Qaeda Is Winning the War on Terror (Hardcover)
How Al-Qaeda Is Winning the War on Terror
Skyhorse Publishing, 9781602392441, 229pp.
Publication Date: June 17, 2008
Description
An in-depth look at why America is losing the War on Terror and what we should do if we really want to defeat Osama bin Laden and al-Qaeda. "I first met al-Qaeda before there was an al-Qaeda, way back in the winter of 1984. It was an encounter that came within a split second of costing me my life." So begins Rob Schultheis's gripping account of his journey into the heart of one of the world's most dangerous places, on the trail of the world's most wanted man. A veteran war correspondent (he was one of a handful of Western journalists who covered the Russian war in Afghanistan from inside the country), Schultheis offers a first-hand look at how the seeds of al-Qaeda were planted by foreign jihadists in the 1980s, before most Americans knew what the word "jihad" meant. He then offers a radical assessment of why bin Laden remains at large, detailing the complicit role Pakistan has played in both offering him sanctuary and in helping al-Qaeda establish an almost impregnable stronghold in the Middle East. Finally, fresh from a recent visit to Afghanistan and armed with analysis of current satellite imagery, Schultheis makes his case for where exactly Osama bin Laden is hiding--and why the U.S. government is not acting on this information.
About the Author
Rob Schultheis, author of four previous books, including the acclaimed Night Letters: Inside Wartime Afghanistan, has been filing dispatches from Afghanistan for over twenty years. His screenplay credits include Seven Years in Tibet, and his articles have appeared in Time, The New York Times Magazine, The Washington Post, and Smithsonian. He lives in Telluride, Colorado.
Advertisement