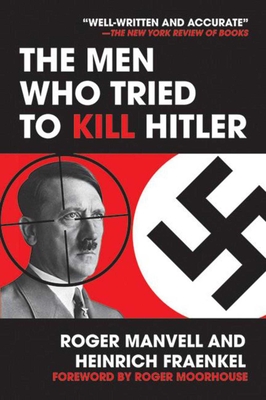 The Men Who Tried to Kill Hitler (Paperback)
Skyhorse, 9781602393585, 272pp.
Publication Date: October 17, 2008
* Individual store prices may vary.
Description
An enormous success upon its original publication in 1964, The Men Who Tried to Kill Hitler investigates the July 20, 1944, bombing of Hitler's infamous Wolf's Lair, a conspiracy led by Claus von Stauffenberg, a staff insider with access to the Führer. The first book to reveal the truth about the now infamous Operation Valkyrie, The Men Who Tried to Kill Hitler is "one of the most readable stories ever written about the war" (Sunday Times). This classic is an exciting and shocking tale of modern sabotage packed with first-hand information about Stauffenberg's tragic failed attempt on Hitler's life. Written when those involved were still alive and testifying, Manvell and Fraenkel's account is the most powerful and candid telling of the near-miss assassination of Hitler ever written.