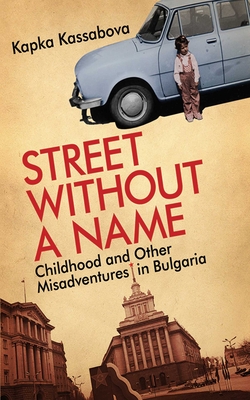 Street Without a Name
Childhood and Other Misadventures in Bulgaria
Hardcover

* Individual store prices may vary.
Description
Kassabova was born in Sofia, Bulgaria and grew up under the drab, muddy, grey mantle of one of communism's most mindlessly authoritarian regimes. Escaping with her family as soon as possible after the collapse of the Berlin Wall, she lived in Britain, New Zealand, and Argentina, and several other places. But when Bulgaria was formally inducted to the European Union she decided it was time to return to the home she had spent most of her life trying to escape. What she found was a country languishing under the strain of transition. This two-part memoir of Kapka's childhood and return explains life on the other side of the Iron Curtain.
Skyhorse, 9781602396456, 348pp.
Publication Date: August 1, 2009