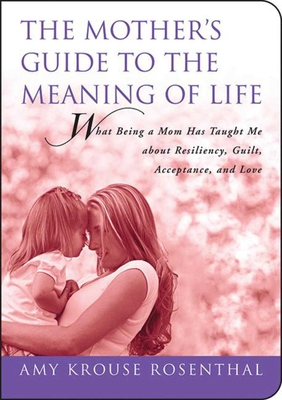 The Mother's Guide to the Meaning of Life: What Being a Mom Has Taught Me about Resiliency, Guilt, Acceptance, and Love (Paperback)
What Being a Mom Has Taught Me about Resiliency, Guilt, Acceptance, and Love
Skyhorse Publishing, 9781602396555, 129pp.
Publication Date: May 1, 2009
Description
"Mother" may be the most underappreciated job title of all time, as any woman who has raised children can confirm. Amy Krouse Rosenthal, proud mother of three, can certainly attest to that fact, which is why she has chosen to compile a "scrapbook" of the kinds of things any disheartened or overwhelmed mother needs to hear. She provides encouragement for women who want to start families but are afraid to, and support for women who already have families and sometimes wish they'd never started. The handy format makes this book perfect for picking up between warming bottle fluid, doing laundry, and putting away toys. Her advice will ring true to mothers (and mothers-to-be) of all ages.
Advertisement