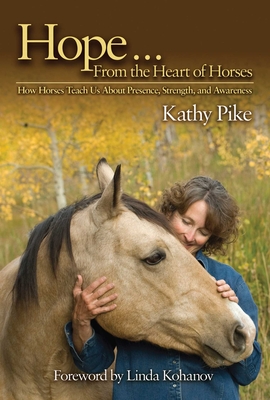 Hope . . . From the Heart of Horses (Hardcover)
How Horses Teach Us About Presence, Strength, and Awareness
Skyhorse, 9781602396609, 232pp.
Publication Date: April 22, 2009
* Individual store prices may vary.
Description
Hope . . . From the Heart of Horses explores and celebrates the relationship and bond possible between horses and humans. Each chapter offers a life lesson about trusting one's instincts, honestly addressing emotions, achieving clarity in communications, and re-leasing negative thoughts. Because survival depends on being highly tuned to the thoughts and feelings of others, horses sense human intentions rather than what a person offers in facial expressions, which creates a remarkable effect on the relationship between these two distinctly different species. Among the moving stories the author relates are a horse named Hope who teaches the difference be-tween hope and faith; an abused horse's background bringing up old memories and helping the author to move on; a young Olympic equestrienne hopeful who dis-covers and reaffirms her self-esteem; and a corporate training session in which one participant achieves great success merely by being honest about her fears. As you see how these people grow deeper into them-selves as they learn the horse's way, you, too, will be inspired to explore and apply the deep and ever-lasting connection and communication between horses and humans.
or
Not Currently Available for Direct Purchase