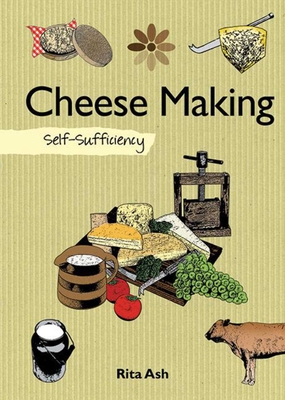 Cheese Making
Self-Sufficiency (Self-Sufficiency Series)
Hardcover

* Individual store prices may vary.
Description
Whether it's moving to the country and starting over on a whim or just making city- living a little simpler and easier, the "Green" movement is changing the way we live our day- to-day lives. Skyhorse's Self-Sufficiency handbooks are meant to help—offering advice on what to do, how to do it better, and how to save money as well. This is a beautifully illustrated series made even more beautiful, because its goal is to help everyone live in a more earth-friendly fashion.

You do not need to be scientifically trained or an accomplished cook to make cheese at home. The information here covers every aspect of cheesemaking at home, including the tools and equipment needed and basic recipes and advice on setting up a small cheese making business. Rita Ash shows just how simple it is to make cheese, and how, with a little bit of care and attention, anyone can produce delicious cheeses at home.
Skyhorse, 9781602399600, 128pp.
Publication Date: May 25, 2010