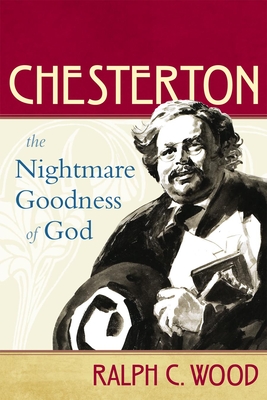 Chesterton
The Nightmare Goodness of God (Making of the Christian Imagination)
Hardcover

* Individual store prices may vary.
Description
The literary giant G. K. Chesterton is often praised as the Great Optimist--God's rotund jester. In this fresh and daring endeavor, Ralph Wood turns a critical eye on Chesterton's corpus to reveal the beef-and-ale believer's darker vision of the world and those who live in it. During an age when the words grace, love, and g ospel, sound more hackneyed than genuine, Wood argues for a recovery of Chesterton's primary contentions: First, that the incarnation of Jesus was necessary reveals a world full not of a righteous creation but of tragedy, terror, and nightmare, and second, that the problem of evil is only compounded by a Christianity that seeks progress, political control, and cultural triumph.

Wood's sharp literary critique moves beyond formulaic or overly pious readings to show that, rather than fleeing from the ghoulish horrors of his time, Chesterton located God's mysterious goodness within the existence of evil. Chesterton seeks to reclaim the keen theological voice of this literary authority who wrestled often with the counterclaims of paganism. In doing so, it argues that Christians may have more to learn from the unbelieving world than is often supposed.
Baylor University Press, 9781602581616, 358pp.
Publication Date: September 1, 2011
About the Author
Ralph C. Wood is University Professor of Theology and Literature at Baylor University. He is the author of Flannery O'Connor and the Christ-Haunted South and Literature and Theology.