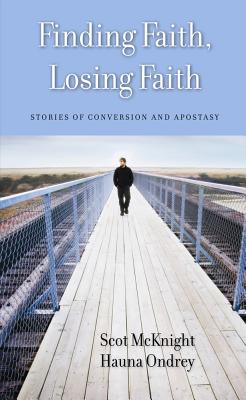 Finding Faith, Losing Faith (Paperback)
Stories of Conversion and Apostasy
Baylor University Press, 9781602581623, 258pp.
Publication Date: July 14, 2008
* Individual store prices may vary.
Description
This book examines conversion stories as told by people who have actually undergone a conversion experience, including experiences of apostasy. The stories reveal that there is not just one "conversion story." Scot McKnight and Hauna Ondrey show that "conversion theory" helps explain why some people walk away from one religion, often to another, very different religion. The book confirms the usefulness--particularly for pastors, rabbis, and priests, and university and college teachers--of applying conversion theory to specific groups. However, the book's sensitive detailing of the stories themselves makes conversion more than a theoretical occurrence; it makes the immediacy, and often the difficulty, of conversion both real and moving.
About the Author
Scot McKnight (Ph.D. University of Nottingham) is the Karl A. Olsson Professor in Religious Studies, North Park University and author or editor of twelve books, including The Historical Jesus (2005), Turning to Jesus (2002), and Dictionary of Jesus and the Gospels (1992).Hauna Ondrey is currently an M.A. candidate in theology at North Park Theological Seminary.