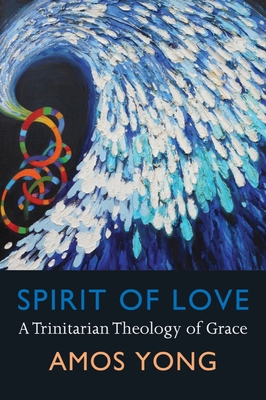 Spirit of Love
A Trinitarian Theology of Grace
Paperback

* Individual store prices may vary.
Description
Pentecostal theologian Amos Yong points readers toward an increased theological emphasis on God as love. In Spirit of Love, the first pneumatology of the divine spiritual gift of love, Yong constructs ecumenical and interdisciplinary theology of the Holy Spirit for the church universal. A distinctive contribution toward greater theological reflection on the triune God, Spirit of Love moves readers toward a more complete understanding of God as the source of divine love.
Baylor University Press, 9781602583269, 228pp.
Publication Date: July 15, 2012
About the Author
Amos Yong (Ph.D. Boston University) is Professor of Theology and Mission and director of the Center for Missiological Research at Fuller Theological Seminary in Pasadena, California.