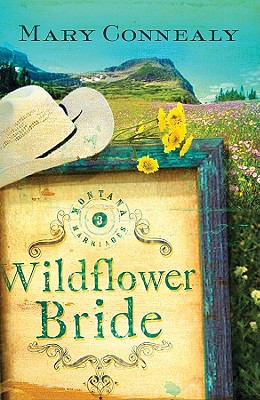 Wildflower Bride (Paperback)
Barbour Books, 9781602601444, 320pp.
Publication Date: May 1, 2010
* Individual store prices may vary.
or
Not Currently Available for Direct Purchase
Description
Welcome to the wilds of Montana, where humor, romance, and suspense ride the range. Glowing Sun, a white woman raised by the Flathead tribe, has vague memories of her former life, including a name Abby Lind. When she's forced to sever all links with her adopted family, Abby wonders if she ll ever find a home again. Tenderhearted Wade Sawyer, responsible for Abby's survival during the village massacre, convinces the knife-wielding woman to return with him to the Sawyer Ranch, never realizing danger lurks behind every corner. Can they survive long enough to fall in love?
Praise For Wildflower Bride…
Old West mixes with romance, humor and faith in a happily-ever-after mix that leaves pleasant memories and a smile on the face. Abby is my kind of heroine. Hope to see her and Wade in further adventures. Faith element: medium to high.




-Carolyn Schiedies

This is an exciting and fun read. Great characters who show their flaws, yet try to make themselves better. Ms. Connealy has written a book that captures the old west, romance, and faith, and entices you to sample the other books in this series.
-Matilda

Wildflower Bride is a book filled with cantankerous characters and dangerous situations, yet Mary Connealy is able to lasso these wild situations with God's mercy and grace, and the outcome is truly entertaining! I've read several of Mary's stories at this point, and Wildflower Bride brings out what I love most in her writing. Wildflower Bride is a jewel in Mary Connealy's writing crown, and I highly recommend it to you! Jump in and hang on! It's a wild ride!

-Kim Ford

Wildflower Bride is a tender story of two wounded souls who learn that if you trust and believe God can heal. Every story I've read of Mary Connealy's is full of independent yet sensitive characters that are portrayed with human qualities that I can relate to and Wildflower Bride is no exception. Ms Connealy has a way of writing that will make the reader feel all the emotions her characters are feeling. Add a sprinkle of humor and mix with inspiration to make her writing a favorite.


-Trudy
Advertisement