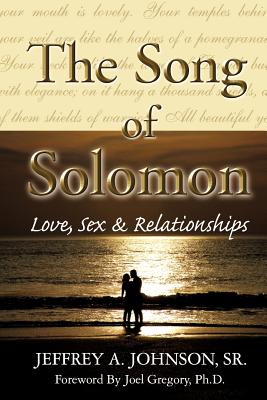 The Song of Solomon
Paperback

* Individual store prices may vary.
Description
From an ancient love story, we find a message of honesty, hope, and healing for relationships today. "Jeffrey Johnson is one of the most dynamic and creative Bible teachers in the church today. In this unique treatment of the Song of Solomon, Pastor Johnson unearths the mysteries of love, sex and marriage as the Creator intended them to be understood and enjoyed." Tony Evans Senior Pastor, Oak Cliff Bible Fellowship President, The Urban Alternative "This is a very insightful and refreshing look at relationships. Whether you are married or single, this is a must read." Vivica Fox Actress "In our society today, we are constantly being bombarded with messages about love and sex. Many times, however, they are the wrong messages. In The Song of Solomon, Love, Sex and Relationships, Jeffrey Johnson spells out the biblical message of God's purpose for intimacy." Tony Dungy Head Coach, Indianapolis Colts Pastor Jeffrey A. Johnson, Sr. is senior pastor of Eastern Star Church in Indianapolis, Indiana. Pastor Johnson is a graduate of Bishop College in Dallas, Texas; has attended Christian Theological Seminary in Indianapolis; and received an honorary Doctor of Divinity degree from Saint Thomas Christian College, Jacksonville, Florida. Pastor Johnson became pastor of Eastern Star Church in 1988 and the church has grown under his leadership from 500 to over 10,000 members. In addition, three thriving independent church plants have been established through Eastern Star Church in the past five years. A devoted husband, Pastor Johnson and his wife, Sharon Henry Johnson, are the dedicated parents of four sons: Jeffrey Allen, II, Jordan Adam, Jalon Alexander and Josiah Andrew. Pastor Johnson is committed to preaching and teaching the gospel of Jesus Christ, ministering holistically to the congregation and community, and lifting the cause of social justice in our world.
Xulon Press, 9781602665293, 284pp.
Publication Date: August 9, 2007