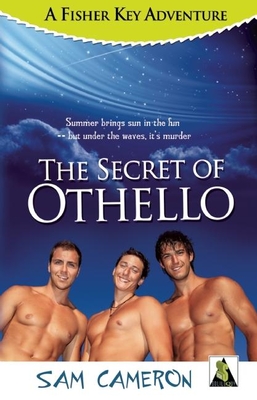 The Secret of Othello (Paperback)
Bold Strokes Books, 9781602827424, 225pp.
Publication Date: September 18, 2012
Description
A shooting star streaks across Fisher Key's skies. Natural phenomenon or secret military satellite? For Steven Anderson, any mystery is a welcome distraction. He's vowed to avoid all the island's pretty girls until the SEALs approve his waiver request. Unfortunately his libido and the girls have other ideas. Meanwhile, Denny Anderson is busy wooing the boy of his dreams. If he plans things right, he won t be the only virgin entering the U.S. Coast Guard Academy. Too bad every romantic rendezvous is ruined by misunderstandings, interruptions, and pesky tourists. As the days get hotter, the twins are drawn into an underwater race against time, tide, and treason. Suddenly, true love is the least of their problems. Under the waves, no one can hear you scream
About the Author
A Navy veteran, Sam Cameron spent several years serving in the Pacific and along the Atlantic coast. Her transgender, romance, and science fiction novels have been recognized for their wit, inventiveness, and passion. She holds an MFA in creative writing and currently teaches college in Florida.
Advertisement