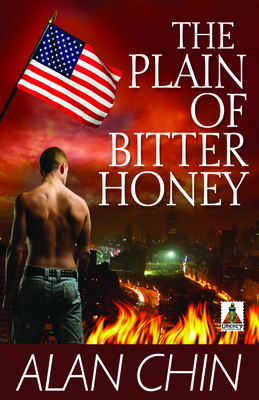 The Plain of Bitter Honey (Paperback)
Bold Strokes Books, 9781602828834, 225pp.
Publication Date: June 18, 2013
* Individual store prices may vary.
Description
Twins Aaron and Hayden Swann are fighting a corrupt government taken over by ultra right-wing Fundamentalist Christians in 2055 America. Each brother fights in his own way, Aaron with bullets, Hayden with words. Then one night their world is turned upside down when they are caught in a government sting and they must both flee north into the badlands between San Francisco and Canada, where the only safe haven is a place called The Plain of Bitter Honey, a refuge where heads of the Resistance operate. But the brothers don t know that government agents are tracking them to the hiding place of the Resistance. Can they find the inner strength to survive?
About the Author
Alan Chin writes unique, gay-themed stories about the human heart at war with itself. Alan graduated from the University of San Francisco with a Master's Degree in creative writing. Since publishing his first novel in 2008, Alan has published a total of five novels, with two more working their way to print. Alan's first novel, Island Song (2008), won QBliss Magazine's 2009 Excellence in Gay Literature Award. His second novel, The Lonely War (2009), swept the 2010 Rainbow Literature Awards, taking first place in four categories: Best Fiction, Best Historical, Best Setting, and Best Characters. Alan's third novel, Match Maker, took first place in the 2011 Rainbow Literature Awards for Best Contemporary Fiction. Alan has published two other novels: Butterfly's Child (2010) and Simple Treasures (2011), and has also authored three original screenplays: Flying Solo, Daddy's Money and Simple Treasures. Alan retired from corporate America in 1999 to become a full-time writer and part-time world traveler. He and his husband of eighteen years currently travel the globe half the year, and call the deserts of Southern California their home.