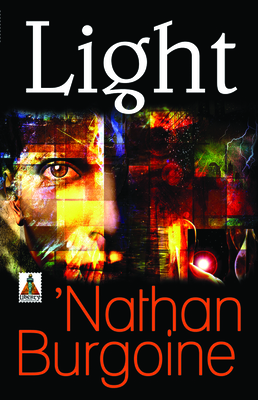 Light (Paperback)
Bold Strokes Books, 9781602829534, 227pp.
Publication Date: October 15, 2013
* Individual store prices may vary.
Description
Kieran Quinn is a bit telepathic, a little psychokinetic, and very gay--three things that have gotten him through life perfectly well so far--but when self-styled prophet Wyatt Jackson arrives during Pride Week, things take a violent turn.
Kieran's powers are somewhat underwhelming but do have a habit of refracting light into spectacular rainbows for him to hide behind. Even so, it's not long before Kieran is struggling to maintain his own anonymity while battling wits with a handsome cop, getting some flirting in with a hunky leather man, saving some drag queens, and escaping the worst blind date in history. It's enough to make a fledgling hero want to give up before he even begins.
One thing's for sure: saving the day has never been so fabulous.

About the Author
'Nathan Burgoine grew up a reader and studied literature in university while making a living as a bookseller--a job he still does, and still loves. He has had over a dozen short stories published, including Bold Strokes titles Men of the Mean Streets, Boys of Summer, and Night Shadows. 'Nathan's nonfiction pieces have appeared in I Like it Like That and 5x5 Literary Magazine. A cat lover, 'Nathan managed to fall in love and marry Daniel, who is a confirmed dog person. Their ongoing "cat or dog?" detente continues (and will likely soon end with the acquisition of a dog). They live in Ottawa, Canada, where socialized health care and gay marriage have yet to cause the sky to cave in.