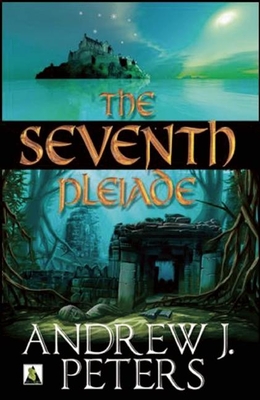 The Seventh Pleiade (Paperback)
Bold Strokes Books, 9781602829602, 248pp.
Publication Date: November 19, 2013
* Individual store prices may vary.
Description
Atlantis is besieged by violent storms, tremors, and a barbarian army. For sixteen-year-old Aerander, it's a calamitous backdrop to his Panegyris, where boys are feted for their passage to manhood.
Amid a secret web of romances among the celebrants, Aerander's cousin Dam goes missing with two boys. With the kingdom in crisis, no one suspects the High Priest Zazamoukh, though Aerander uncovers a conspiracy to barter boys for dark spiritual power. Aerander's proof-- an underground vault that disappears in the morning--brings shame on his family and charges of lunacy. The only way for Aerander to regain his honor is to prove what really happened to the missing boys.
Tracking Dam leads Aerander on a terrifying and fantastical journey. He spots a star that hasn't been seen for centuries. He uncovers a legend about an ancient race of men who hid below the earth. And traveling to an underground world, he learns about matters even more urgent than the missing boys. The world aboveground is changing, and he will have to clear a path for the kingdom's survival.

About the Author
Andrew J. Peters likes retold stories with a subversive twist, particularly when that twist turns heteronormativity on its head. The Seventh Pleiade, the story of a gay teen who becomes a hero during the last days of Atlantis, is his first novel. A 2011 Lambda Literary Foundation Fellow, Andrew has written short fiction for numerous publications. He lives in New York City with his partner and their cat, Chloe.
or
Not Currently Available for Direct Purchase