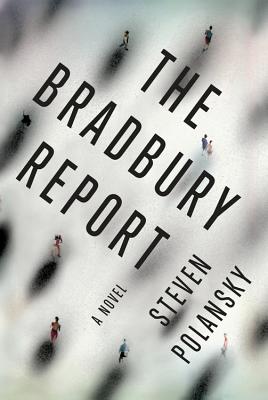 The Bradbury Report (Hardcover)
Weinstein Books, 9781602861220, 336pp.
Publication Date: May 1, 2010
* Individual store prices may vary.
or
Not Currently Available for Direct Purchase
Description
Destined to take its place beside such classics of speculative fiction as 1984, Brave New World, and The Handmaid's Tale, this astonishing first novel is a beautifully written and riveting meditation on what it means to be human, what it means to live, and love, wholeheartedly. The year is 2071. In the United States, the only nation in the world where human cloning is legal, a government-run cloning program is in place as the lynchpin of the health care delivery system. Almost every U.S. citizen has a "Copy" living in a sequestered area called The Clearances. When an "Original" is sick or injured and requires surgery, whatever he needs is taken from his clone. In the two decades since the program's inception, no person has ever seen his Copy, and no clone has ever successfully escaped. Until now. A widower in his sixties, and an unlikely candidate for adventure, Ray gets a call from a woman he has not seen or spoken to since their days together as students. Anna is now a member of an underground abolitionist group, and she asks Ray's help in hiding an escaped clone. Ray is unwilling, until he learns the clone is his. The Bradbury Report is Ray's account of the journey he, Anna, and his clone - a perfect replica of himself at twenty-one - undertake on the run from the authorities. It is an epic journey, and an exploration of one of the most pressing ethical dilemmas of the twenty-first century. A provocative vision of the American future, and a haunting story of love and friendship and self-discovery, The Bradbury Report will stay with you long after reading.
About the Author
Steven Polansky's fiction has appeared in The New Yorker, Harper's, Glimmer Train, New England Review, and elsewhere. His short-story collection, Dating Miss Universe, won the Sandstone Prize and the Minnesota Book Award. He lives with this wife and daughter in Wisconsin.
Praise For The Bradbury Report…
BookPage.com
"Artless as the narrator pretends to be, there are passages here that stand unsurpassed in the catalogue of speculative fiction for pure, shattering pathos. The existential quandary of Samuel Beckett's characters cannot hold a candle to the cosmic despair of Alan, the clone, when he discovers who—or rather, what—he is. Just as in Beecher Stowe, Dickens, Orwell—and yes, Bradbury—Polansky's outrage against human arrogance and cruelty is overwhelming, all the more so because the suffering human being in this case has no existence at all, apart from that which human arrogance and cruelty have bestowed upon him. The Bradbury Report shows us supremely well that to be human is to weep, and to weep is to be drawn in the first place from the womb, and no place else."

St. Paul Pioneer Press
"... Polansky is really telling the story of lonely people, of what it means to be human, of the moral choices in advances of technology. And he does it with gorgeous, unhurried writing that makes us ache for all the characters."
Kirkus
"An inventive, cerebral thriller about a man faced with the ultimate moral quandary...sublimely witty and soulfully sympathetic."

Michael Cart, Booklist, 4/1/2010
The year is 2071; the U.S. has become a rogue nation, the only country in the civilized world where cloning is legal and state sponsored. As a result, some 250 million clones are being kept sequestered ina top-secret, closely guarded area of the Great Plains called "The Clearances." What is their life like? What are they like? No one knows until the day one of them somehow wanders off the reservation and is captured by a shadowy anti-cloning resistance group. Rather improbably, one of the resistors, Anna, recognizes the escapee as being the clone of a former college boyfriend whom she hasn't seen in 40 years. Tracking him down, she persuades him to become the first "original" ever to meet his copy and--using the pseudonym "Ray Bradbury"--to write a report detailing the experience, a report that can be used against the government and its cloning program. This ambitious, sometimes chilling, sometimes heartbreaking novel is that report, a document that reveals as much about "Ray" and Anna as it does the clone. Polansky does an extraordinary job of imagining the condition of being a human copy, while challenging readers to consider the ethicality and inhumanity of such human engineering.
Advertisement