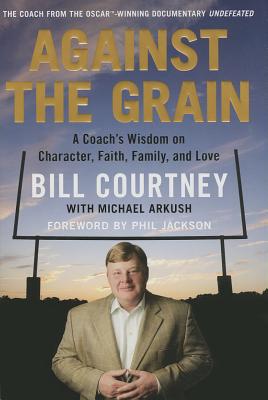 Against the Grain: A Coach's Wisdom on Character, Faith, Family, and Love (Hardcover)
A Coach's Wisdom on Character, Faith, Family, and Love
Weinstein Books, 9781602862241, 220pp.
Publication Date: May 13, 2014
Description
In Against the Grain, Bill Courtney shares his convictions on the fundamental tenets of character, commitment, service, leadership, civility, and others that, in his decades of success as an entrepreneur and educator, have proven to be the keys to a winning and meaningful life and career. Each chapter tells the story of one of these tenets through compelling anecdotes of the colorful characters in Bill's life, leading to a deeper understand of the meaning of each and how to employee these fundamentals in all aspects of one's life. Against the Grain intertwines inspiring and thought-provoking anecdotes, lessons, and amazing real life examples. Bill's passion for us all to reconsider our own approach to life and constantly improve upon it comes across on every page.
About the Author
Bill Courtney is a volunteer football coach and the owner and operator of Classic American Hardwoods, a 45 million lumber company and sitting board member of the prestigious Society of Entrepreneurs. He is a sought-after motivational speaker and consultant for organizations such as Nike, Pepsico, the USOC Paralympic Leadership Conference, the FedEx Leadership Live Conference, and the Fellowship of Christian Athletes. Courtney lives with his wife and four children in Memphis, Tennessee. Michael Arkush has written 12 books, including Rush! and The Fight of The Century. He and his wife, Pauletta Walsh, live in Oak View, California.
Advertisement