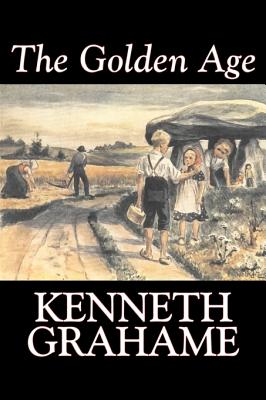 The Golden Age by Kenneth Grahame, Fiction, Fairy Tales & Folklore, Animals - Dragons, Unicorns & Mythical (Hardcover)
Aegypan, 9781603129664, 108pp.
Publication Date: January 1, 2007
Other Editions of This Title:
Paperback (2/1/2007)
Paperback (2/8/2017)
* Individual store prices may vary.
Description
The question of lions came up, but Charlotte wanted none of it. "No, thank you," she said, firmly; "you'll be chained up till I'm quite close to you, and then you'll be loose, and you'll tear me in pieces. I know your lions " "No, I won't; I swear I won't," protested Edward. "I'll be quite a new lion this time, -- something you can't even imagine. . . ."
*
Imagine The Wind in the Willows with real children in place of Kenneth Grahame's storybook animals, and you'll get a picture of this book, Grahame's The Golden Age (1895). It is a story of children in late Victorian England -- a marvel that views the world in ways that would confound the adults around them.
Grahame's elegant writing make The Golden Age a joy to read and reread. He had a wonderful knack for presenting the child's view of the world, and this book brings it to full flower.