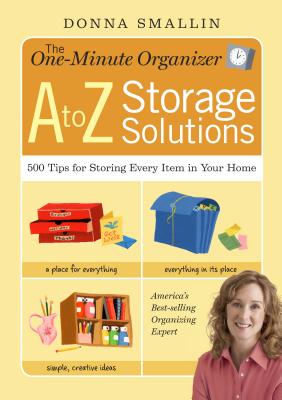 The One-Minute Organizer A to Z Storage Solutions: 500 Tips for Storing Every Item in Your Home (Paperback)
500 Tips for Storing Every Item in Your Home
Storey Publishing, 9781603420846, 273pp.
Publication Date: December 10, 2008
Description
If you're like most people, you have too much stuff and too little storage space. In this easy-to-use guide, Donna Smallin shows you how to create an efficient and clutter-free life using a common-sense approach to item-by-item storage. With 500 quick and effective strategies to creatively solve all of your vexing storage issues, Smallin offers proven techniques that will not only help you find a place for everything, but easily find everything you're looking for.
Advertisement