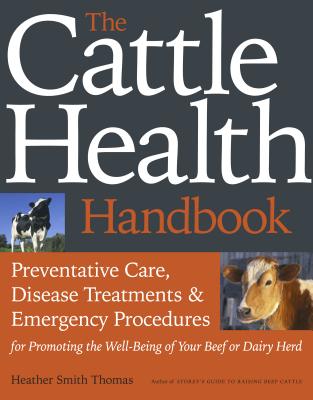 The Cattle Health Handbook (Paperback)
Storey Publishing, LLC, 9781603420907, 372pp.
Publication Date: March 11, 2009
* Individual store prices may vary.
Description
In this practical guide, Heather Smith Thomas provides easy-to-execute solutions for a variety of common medical situations that can afflict your animals, including bacterial diseases, parasites, and nutritional deficiencies.
About the Author
Heather Smith Thomas has written extensively on animal health care, authoring thousands of articles and 24 books on the subject. Her books include Storey's Guide to Raising Beef Cattle, Essential Guide to Calving, Getting Started with Beef & Dairy Cattle, The Cattle Health Handbook, The Horse Conformation Handbook, Storey's Guide to Raising Horses, Storey's Guide to Training Horses, and Stable Smarts. She raises cattle and horses on her family ranch in Salmon, Idaho.