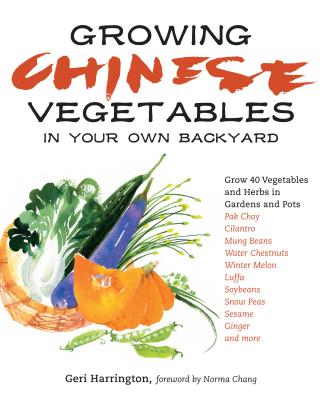 Growing Chinese Vegetables in Your Own Backyard: Grow 40 Vegetables and Herbs in Gardens and Pots (Paperback)
Grow 40 Vegetables and Herbs in Gardens and Pots
Storey Publishing, 9781603421409, 216pp.
Publication Date: March 18, 2009
Description
Mung beans, pak choy, and ginger take center stage in this delightful introduction to growing Chinese vegetables. Perfect for gardeners looking for new challenges and cooks eager for fresh flavors, this comprehensive guide provides complete growing instructions and exciting culinary options for 40 Chinese vegetables and herbs including luffa, soy beans, water chestnuts, and more. Geri Harrington even includes directions for creating your own Chinese water garden Discover the joys of the Chinese garden and enjoy homegrown exotic tastes on your dinner table.
Advertisement