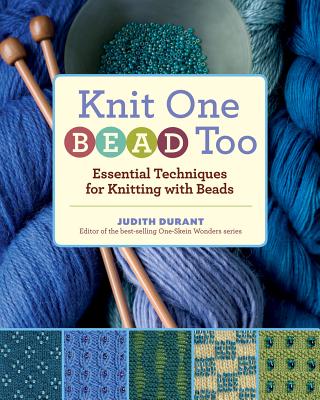 Knit One, Bead Too: Essential Techniques for Knitting with Beads (Spiral)
Essential Techniques for Knitting with Beads
Storey Publishing, 9781603421492, 159pp.
Publication Date: June 10, 2009
Description
Give your knitting a touch of sparkle Judith Durant shows you how to add beads to any knitting pattern using five easy-to-learn techniques. It's simple, fun, and can be done right on your knitting needles. With step-by-step instructions for each technique, as well as 16 original patterns, you'll be turning simple bags and wearables into stunning special-occasion creations in no time. From eye-catching knit caps to surprisingly intricate socks, you'll be inspired to explore the endless possibilities of beaded knitting.
Advertisement