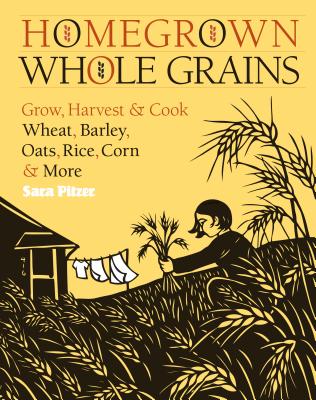 Homegrown Whole Grains (Paperback)
Grow, Harvest, and Cook Wheat, Barley, Oats, Rice, Corn and More
Storey Publishing, LLC, 9781603421539, 168pp.
Publication Date: August 5, 2009
* Individual store prices may vary.
Description
Learn to grow, harvest, store, grind, and cook nine popular whole grains. Sara Pitzer provides complete instructions for growing your own wheat, corn, barley, millet, oats, rice, rye, spelt, and quinoa, as well as recipes for using these grains in tasty dishes. Cultivating these crops is surprisingly easy, and it takes less space than you might imagine — with just 1,000 square feet of growing space in your backyard, you can grow enough wheat to supply ingredients for 50 loaves of delicious fresh bread.
About the Author
Sara Pitzer is the author of Homegrown Whole Grains and more than a dozen cookbooks and travel guides. She has studied and written about grains in Amish country in central Pennsylvania, in the southeastern United States, and in California. More recently, she has studied small-scale rice growing in Thailand and quinoa production in Peru. She lives in North Carolina.