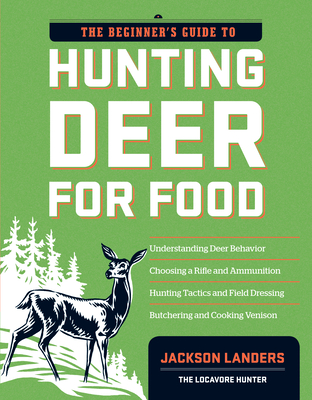 The Beginner's Guide to Hunting Deer for Food (Paperback)
Storey Publishing, LLC, 9781603427289, 192pp.
Publication Date: September 1, 2011
* Individual store prices may vary.
Description
Hunting deer is the most inexpensive and environmentally friendly way to acquire organic, grass-fed meat. In this thorough primer, perfect for those who've never hunted before, Jackson Landers explains how to supplement your food supply with venison taken near your home. From choosing the correct rifle and ammunition to field dressing, butchering, and proper safety measures, Landers takes you through every step of the process and encourages a gentle, practical approach to the psychology and politics of hunting.
About the Author
Jackson Landers is the author of The Beginner's Guide to Hunting Deer for Food. He teaches hunting workshops across the United States, has been featured in the Huffington Post and the New York Times, and is the subject of a documentary entitled Close to the Bone. He lives in Virginia.