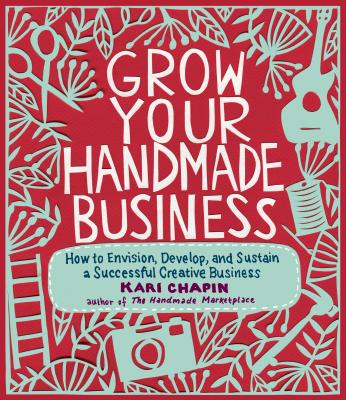 Grow Your Handmade Business: How to Envision, Develop, and Sustain a Successful Creative Business (Paperback)
How to Envision, Develop, and Sustain a Successful Creative Business
Storey Publishing, 9781603429894, 271pp.
Publication Date: July 3, 2012
Description
Are you ready to make a living from your craft? Learn how to map out a financial plan, expand production, automate distribution, address legal matters, and much more. Start growing your business beyond the dining room table and leave your day job behind.
Advertisement