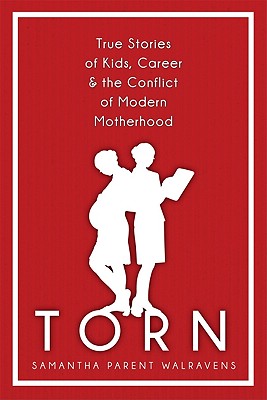 Torn (Paperback)
True Stories of Kids, Career & the Conflict of Modern Motherhood
Coffeetown Press, 9781603810975, 269pp.
Publication Date: April 1, 2011
* Individual store prices may vary.
Description
Torn is an anthology of essays that captures the voices of a generation of women caught in the crossfire of kids, career, and family life. In a series of 46 heartfelt and often laugh-out-loud essays from women representing a wide range of crafts and professions, the book exposes the dirty truths of motherhood and the inevitable crises that life brings: battles with cancer, lost jobs, broken marriages, unplanned pregnancies, the heartbreak of infertility, and lots of "bad mommy" moments. As these stories illustrate, there is no perfect mother, nor is there a perfect balance when it comes to kids and successful career.
Praise For Torn: True Stories of Kids, Career & the Conflict of Modern Motherhood…
"A fascinating look at Mothering 2.0. How do we do it? In
Torn
, a new generation of moms shows us how with intelligence, wit, and candor." --Willow Bay, Senior Editor,
The Huffington Post
"Remarkably honest and moving personal testimonies…this book is a 'must read' both for women struggling to create work-life balance and for men trying to understand the plight of the women in their lives." – Geraldine Alpert, Ph.D., Psychologist and Professor of Psychiatry, University of California Medical School, San Francisco
"Torn
is a heartfelt look at how a generation of mothers is trying to forge its own identity while honoring the legacy of 60s and 70s feminism."       --Neal Pollack,
Vanity Fair
columnist
"Finally, a reality-based look at life, love and motherhood, for real women from real women. No quick fixes or fantasy escapes here. Just good, old-fashioned, in-the-trenches camaraderie that lets you know you are not alone and that the fight is worth it. Really!" – Allison Glock, Author of the award-winning memoir,
Beauty Before Comfort
"Sharp, poignant and sometimes funny stories about some very unfunny issues that mothers grapple with daily.  If you have a mother, are a mother or know a mother, read this book." - Katherine Clifford, Founder of youronramp.com
or
Not Currently Available for Direct Purchase