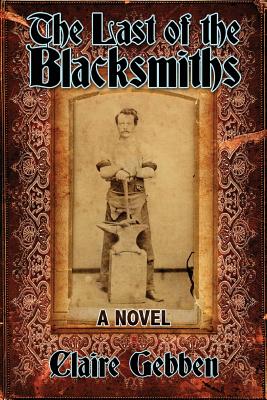 The Last of the Blacksmiths (Paperback)
Coffeetown Press, 9781603811828, 352pp.
Publication Date: February 15, 2014
* Individual store prices may vary.
Description
Michael Harm is a farmer's son in the Bavarian Rhineland who dreams of excitement and freedom--the sort of life enjoyed by Uncas, the hero in his favorite novel, The Last of the Mohicans. Every day Michael toils beside his brother in the vineyards wishing he could be a blacksmith, a singer, or an adventurer. One day the Harm family receives a letter from America offering a blacksmithing apprenticeship in a relative's Cleveland, Ohio wagon-making shop to the eldest son. Michael begs to take his brother's place, and at age fifteen, leaves his family behind for America. On a storm-tossed Atlantic crossing, he meets Charles Rauch, the son of a Cleveland wagon-maker, his future rival in carriage-making and love. Michael arrives in an America he can barely comprehend, confronting riots in New York, anti-immigrant bigotry in Cleveland, and his uncle, a cruel blacksmith master. Michael struggles through his indenture, inspired by rags-to-riches stories such as that of presidential candidate Abraham Lincoln. He receives his freedom dues just as war threatens to destroy the country he now calls home. It is not the Civil War, but Cleveland's post-war Gilded Age, that forces Michael to face his greatest challenge--an accelerating machine age destined to wipe out his livelihood forever. Populated by characters both historical and invented, The Last of the Blacksmiths is a tale of the disruption and dispersal of an immigrant family, the twilight of the artisan crafts, and the efforts of each generation to shape its destiny.