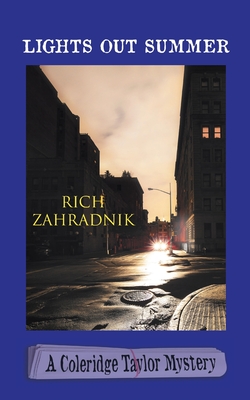 Lights Out Summer (Coleridge Taylor Mystery #4)
Paperback

* Individual store prices may vary.
Description
In mid-March 1977, ballistics link murders going back seven months to the same Charter Arms Bulldog .44. A psycho, Son of Sam, is on the loose. But Coleridge Taylor can't compete with the armies of reporters assigned by the city's tabloids--only rewrite what they get. Always looking for victims who need a voice, he sees other killings are being ignored because of the police manhunt and the media circus. He goes after one, the story of a young Black woman gunned down in her apartment building the same night Son of Sam struck elsewhere in Queens.
Coleridge's research puts him in the crosshairs of a hit man and entangled with a wealthy Park Avenue family at war with itself. Just as he's closing in on the killer and his scoop, the July 13-14 blackout sends New York into a 24-hour orgy of looting and arson. Taylor and his PI girlfriend Samantha head out into the darkness, where a steamy night of mob violence awaits them. Duty demands that they separate, so Taylor is forced to track his quarry alone.
When the lights come back on, how many dead will be added to the body count? Lacking Samantha's skill with a gun, can Taylor stay alive until the lights come on?
Book 4 in the Coleridge Taylor Mystery series.
Coffeetown Press, 9781603812139, 240pp.
Publication Date: October 1, 2017