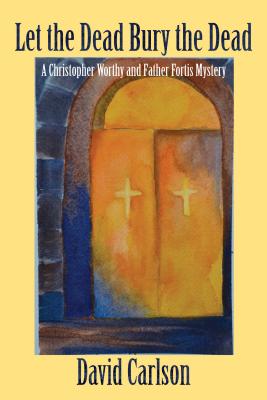 Let the Dead Bury the Dead (Christopher Worthy/Father Fortis Mystery #2)
Paperback

* Individual store prices may vary.
Description
A priest is found brutally strangled before the altar of Detroit's St. Cosmas Greek Orthodox Church. The captain of the Detroit Police assigns her star detective Christopher Worthy to the case, knowing that the interim priest is Worthy's close friend Father Fortis. Worthy's new partner Henderson believes Father Spiro surprised a local thug in the act of stealing a silver altarpiece. This simple solution doesn't sit right with Detective Worthy and Father Fortis. Small clues have led them to believe the killer is connected to the church.
Father Spiro had recently befriended a rabbi. During the final service he led before he died, why did he falter? Was he drifting into senility or simply distracted? Was he hiding a crisis of faith?
To find the Father Spiro's killer, Detective Worthy and Father Fortis will have to work together to blend in and observe the priest's inner circle. Time is a luxury Worthy doesn't have. His partner's behavior is erratic, his captain is breathing down his neck, and his troubled daughter Alison is finally reaching out. Then there is the beautiful reporter who is slamming him in print, payback for being kept at arm's length.
As the case grows colder, Fortis and Worthy worry that the culprit has committed the perfect crime. Yet as they get closer to the truth, neither is prepared for evil that threatens them both.
Book 2 in the Christopher Worthy/Father Fortis Mystery series.
Coffeetown Press, 9781603813952, 216pp.
Publication Date: September 1, 2017