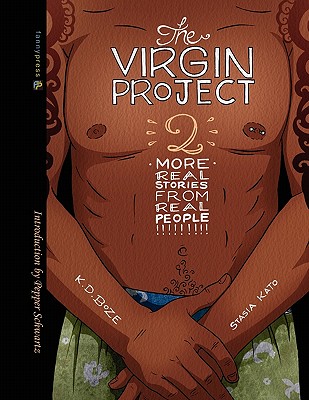 The Virgin Project (Paperback)
Volume 2
Fanny Press, 9781603814409, 146pp.
Publication Date: April 13, 2010
Other Editions of This Title:
Paperback (9/9/2009)
* Individual store prices may vary.
Description
Few human experiences are as universally shared, and yet as diverse, as the loss of virginity. The Virgin Project, Volume 2 is the authors' second collection of first-time sexual encounters that illustrate a small sample of the breadth of human experience. Some people consider virginity as a prize to be given away. Some consider it a burden to be disposed of. For some, it was stolen and can never be restored. A few place little value on it at all. As one remarked, "I didn't lose my virginity any more than I 'lost' my pacifier. I outgrew it." The very moment of losing virginity among same sex couples can be a gray area and a topic of debate. Some focus instead on gaining their sexuality, and the opening of a new world of human experience. In one sense, losing one's virginity is an antiquated concept, because society no longer regards sex outside of marriage as shameful. Yet it still marks a passage from adolescence to adulthood for every generation. Most everyone remembers the "first time," some with regret, but many with fondness. According to Dr. Alex Comfort, writing in "More Joy of Sex," "Sex is the only social skill we do not learn by watching," which may account for the great variety in the stories. This second volume of The Virgin Project is another brilliant collaboration between two artist-storytellers. They collected stories at various times and locations, including the Seattle Erotic Art Festival and the Victoria Erotic Art and Film Festival. All of the stories in this book are true. The names have been changed to protect privacy, and fictitious names were supplied by the people telling the stories, resulting in a few duplicate names. The variety of stories includes everything from teenage experimentation to wedding night nerves, including the humorous and tragic, gay and straight - all of them different. The introduction is by Dr. Pepper Schwartz, a Professor of Sociology at the University of Washington. In retelling these stories, artistic license has been used, but sparingly, to ensure that these real-life stories ring true.
or
Not Currently Available for Direct Purchase