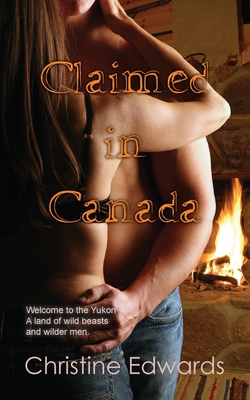 Claimed in Canada
Paperback

* Individual store prices may vary.
Description
When Violet London travels to the Canadian Yukon on a research grant, she can't imagine greater excitement than the chance to study wolves firsthand. Yet more thrilling than any wolf is Luke Benoit, a handsome French Canadian Logger whose brute desire to dominate both tempts and frightens her. Unnerved by her craving to submit to primal passion, Violet is drawn to another man, Damon Holden. Damon is a gorgeous surgeon with everything a girl could want-money, education, and sophistication. Violet must choose between the man who saved her life during an attack by the very creatures she is sworn to protect and the man who offers her the comfort of financial security and solid social standing. Damon is the safe choice, or is he?
Fanny Press, 9781603815376, 148pp.
Publication Date: August 15, 2013