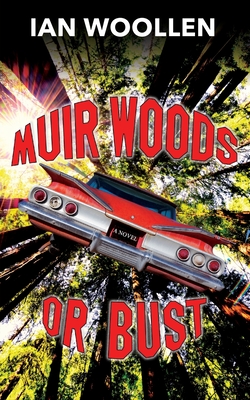 Muir Woods Or Bust
Paperback

* Individual store prices may vary.
Description
As the 21st century lurches forward, weather weirdness abounds, begetting the rise of a new psychiatric syndrome: Eco-Mood Disorders. Or so psychologist Gil Moss believes. Of course, Gil is also hallucinating visits from his recently deceased wife, an Earth Liberation Front activist. And from 19th-century environmentalist John Muir. Abducted at gunpoint by Doyle Wentworth, an elderly client who played John Muir in a satirical, anti-environmental FAUX-TV miniseries, Gil journeys westward via freight train, private jet, and stolen automobile, aided and pursued by colorful figures from Gil's and Doyle's pasts. Destination: Muir Woods and the auditions for the revival of Yosemite Yahoos. Soon after Gil leaves Bloomington, his reclusive son Chum is also dragged west by Gil's former student Amanda to pitch his video game Phantom Vampire to Amanda's billionaire ex. A vision quest for the ages. Gil wants to tell you all about it, including the story of his great-great-aunt healing young John Muir from a grisly blinding in an industrial accident in 1867. But computer problems and selective amnesia have stymied Gil's attempts. Until this unexpected cross-country spree leads him, and his fellow travelers, to their true callings.
Coffeetown Press, 9781603815970, 216pp.
Publication Date: August 15, 2017