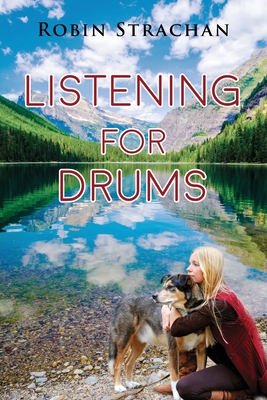 Listening for Drums (Paperback)
Camel Press, 9781603816113, 264pp.
Publication Date: August 15, 2017
Description
Doctor of Osteopathic Medicine Carrie Nelson has a calling: to help the Blackfeet Indians by volunteering at the tiny federal hospital outside of Glacier National Park and studying native medicine. Now the prestigious Roosevelt Award will cover her expenses and fund her research for a year. To her dismay, her father and her fiance believe she is squandering her future. Both doctors, they want her back in Philadelphia, working in her father's comfortable practice.
Inspired by her beloved grandmother, a trail-blazing doctor who believes in holistic medicine, Carrie holds her ground. She resists her fiance's stealth campaign to bring her home and falls in love with the Blackfeet people, the local medicine woman, and the spectacular though harsh land itself. Then there is Nate, the gifted young surgeon drawn to this remote area in Montana by a mysterious past.
Watched over by a she-wolf, Dr. Golden Hair is determined to find her rightful place in the universe. But what if the price of her quest is too high? Will it destroy her family, drive away her fiance, and upend her promising career?
Advertisement