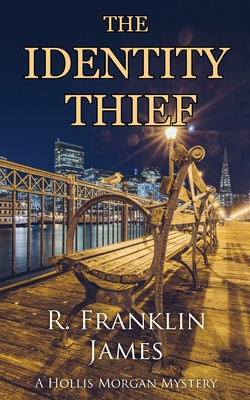 The Identity Thief (Hollis Morgan Mystery #6) (Paperback)
Coffeetown Press, 9781603816717, 256pp.
Publication Date: February 1, 2018
* Individual store prices may vary.
Description
Probate attorney Hollis Morgan is branching out into criminal law. Pardoned after serving time for her then-husband's white-collar crime, she knows something about the workings of the criminal mind. Hollis' first criminal case quickly gets complicated. Her client is a young man initially accused of identity theft, but his charge soon includes murder. Hollis has a knack for detecting lies, and although Justin Eastland lies with every breath, she doesn't believe he is a killer. Eastland is let out on bail as bait, and Hollis struggles to keep her client alive. She enlists the services of her young friend Vince, a former addict she helped get back on track, telling him to not let Eastland out of his sight. At the same time Hollis is handling a sensitive probate matter for a whistle-blower hiding from a revengeful cartel. It has not been easy for Hollis to learn to trust again, and in both these cases, a surprising number of people are not telling her the whole story. She thinks she can sort the truths from the half-truths and the outright lies, but how reliable are her instincts? Hollis' sense of justice does not always consider the law. If she's wrong, her clients aren't the only ones who could lose their lives. The sixth and final book in the Hollis Morgan mystery series.