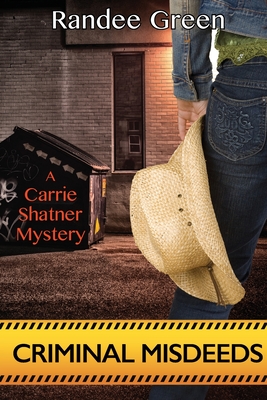 Criminal Misdeeds (Paperback)
Coffeetown Press, 9781603817097, 236pp.
Publication Date: July 1, 2018
* Individual store prices may vary.
Description
As far back as the Shatners can be traced, they have been breaking the law and running from it. It's a family tradition. Now Carrie Shatner is a detective and crime-scene technician with the Wyatt County Sheriff's Department in Eastern Texas. Over the years, she has tried to distance herself from her family's criminal activities. But that is easier said than done.
The Shatner family is celebrating New Year's Eve at the Wyatt County Fairgrounds in their usual style: illegal fireworks, homemade moonshine, and a near brawl. After shutting down the party, Carrie does a final sweep of the fairgrounds and finds a dead body in a dumpster.
Good news: the dead man is not a Shatner. Bad news: the Shatners are now suspects in a homicide investigation. Soon the fairgrounds are overrun with law enforcement, including Sergeant Jerrod Hardy, a Texas Ranger. The victim is Kyle Vance, Carrie's ex-boyfriend and a member of the Palmer family, who have been feuding with the Shatners since the Civil War.
Despite serious misgivings, Hardy allows Carrie to help him investigate. He knows she physically couldn't have beaten Vance to death, but he wonders if she is covering for a family member.