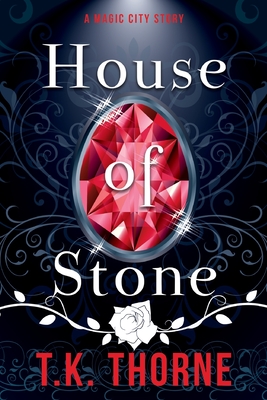 House of Stone
Paperback

* Individual store prices may vary.
Description
Witches and warlocks abide in Birmingham, Alabama in three ancient Houses-Rose, Iron and Stone. They arrived over a century ago to draw their powers from the abundant ores beneath Red Mountain. Rose Brighton, a Birmingham police detective, is the last witch of House of Rose and possibly the most dangerous thing since the hydrogen bomb. A terrifying encounter with House of Iron has mentally crippled Becca, her best friend. While Becca struggles to find herself, Rose battles to control her own abilities and the supernatural attraction that pulls her to a mysterious, handsome warlock.
When magic kicks in at the scene of her first homicide, she learns that her partner-the mentor and friend she depends on-is lying to her, and she is on her own. Unraveling the murder entwines Rose in a web of greed and profit involving a promising new medicine. Someone is willing to kill to keep a cheap drug from the market. Not only do countless lives depend on Rose's skills as a detective, the fate of a unique race of people facing extinction also rests on her shoulders . . . and some of them are determined to kill her.
Camel Press, 9781603817899, 308pp.
Publication Date: June 8, 2021